I was given a brief with three styles, Mediterranean Revival, Mid-century, and Post-Modernism. And with the task of turning these styles into a themed poster for a gallery event. With all this in mind, I first sought the fundamental idea that made each style it's own personality, and brewed it down to three separate pattern designs.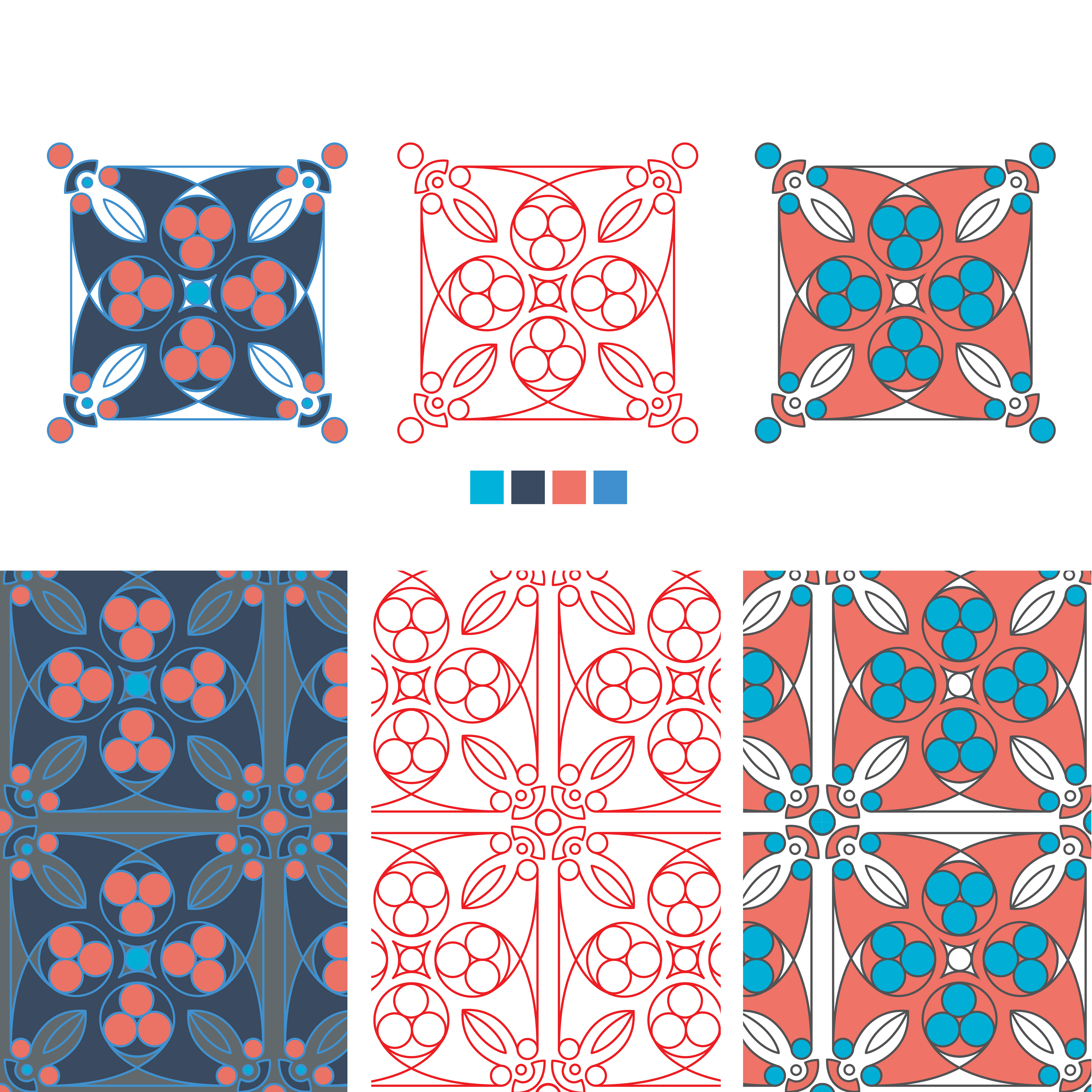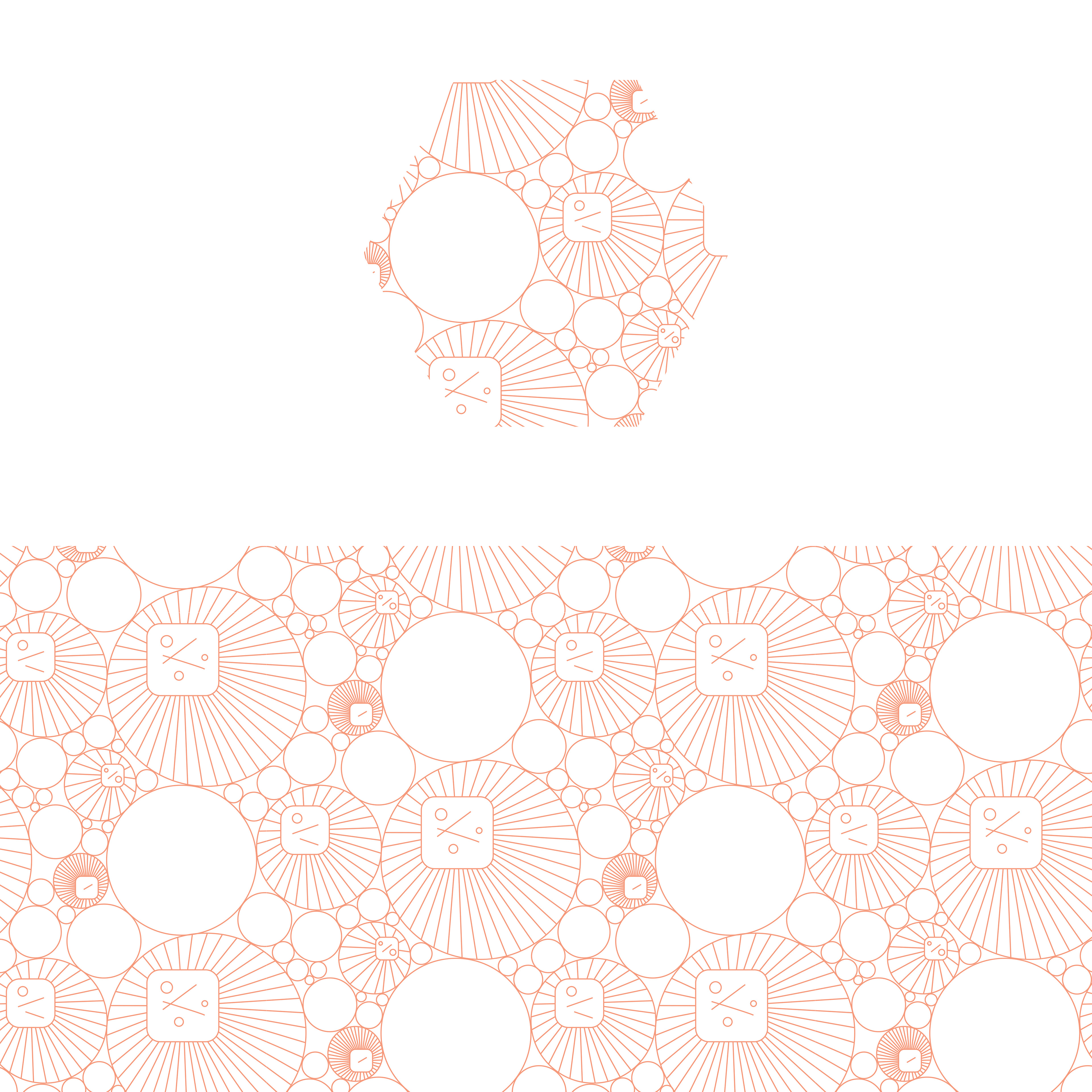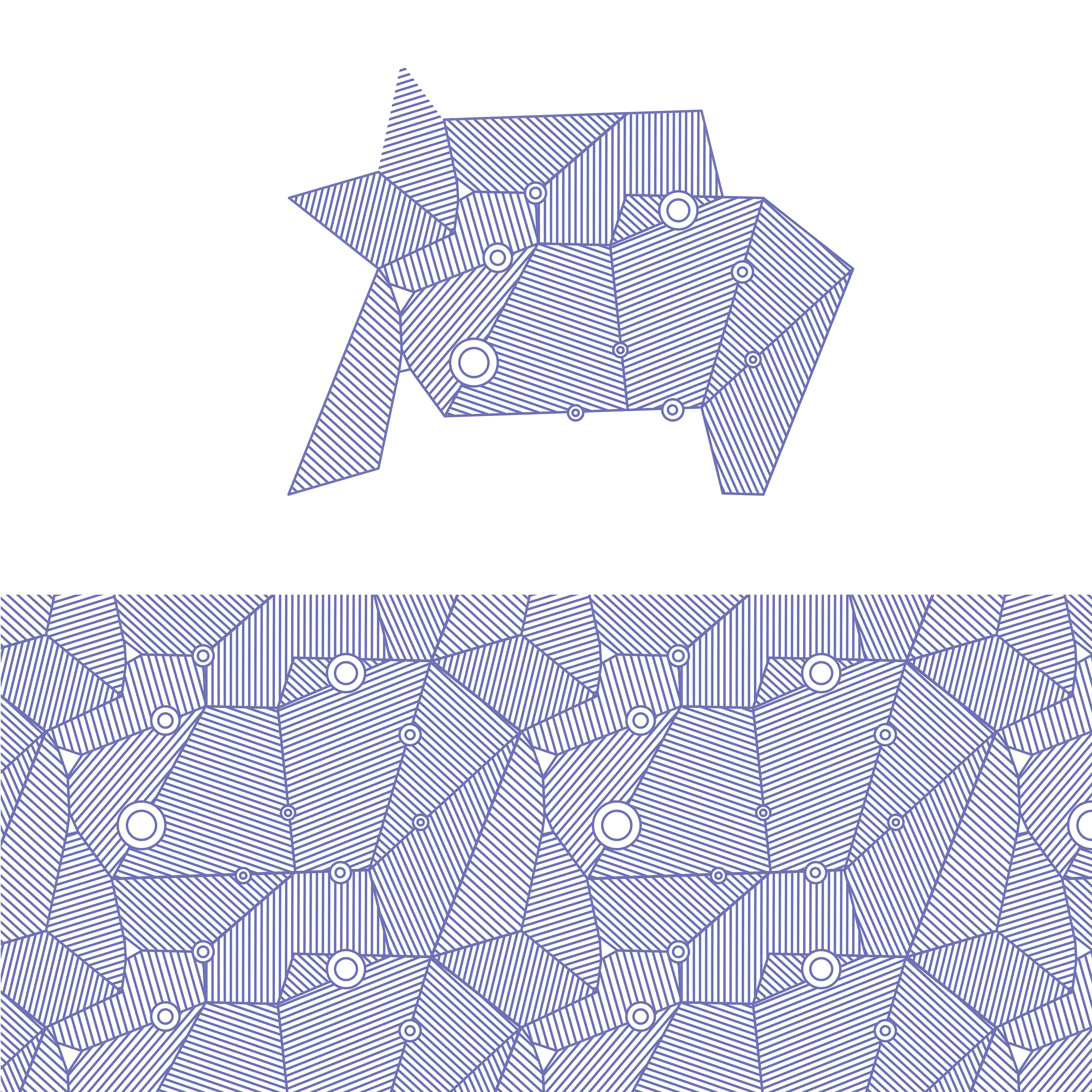 From here, I gave myself three different choices of style that could resonate both style and content with prominent recognizable traits that is also beautiful by design.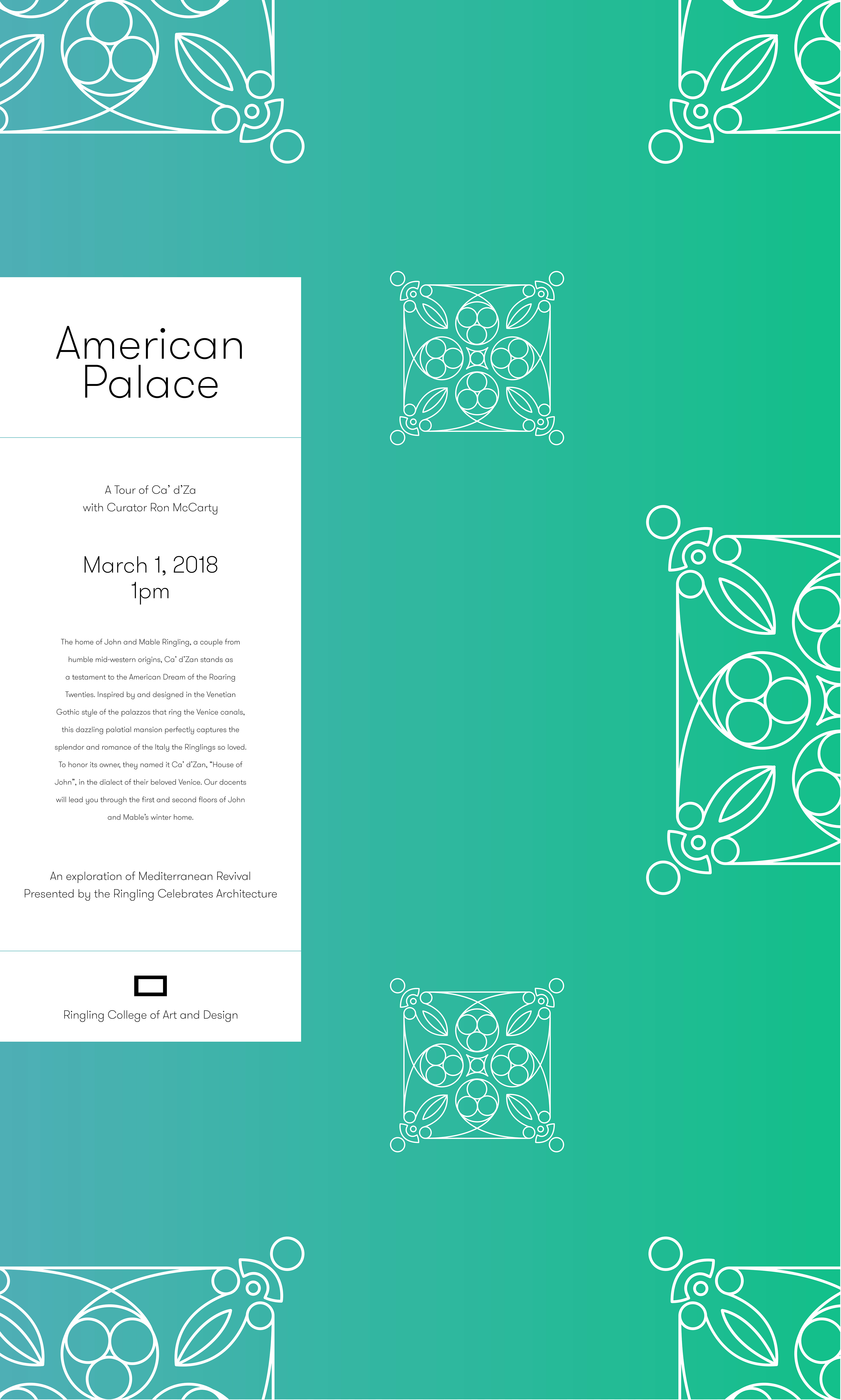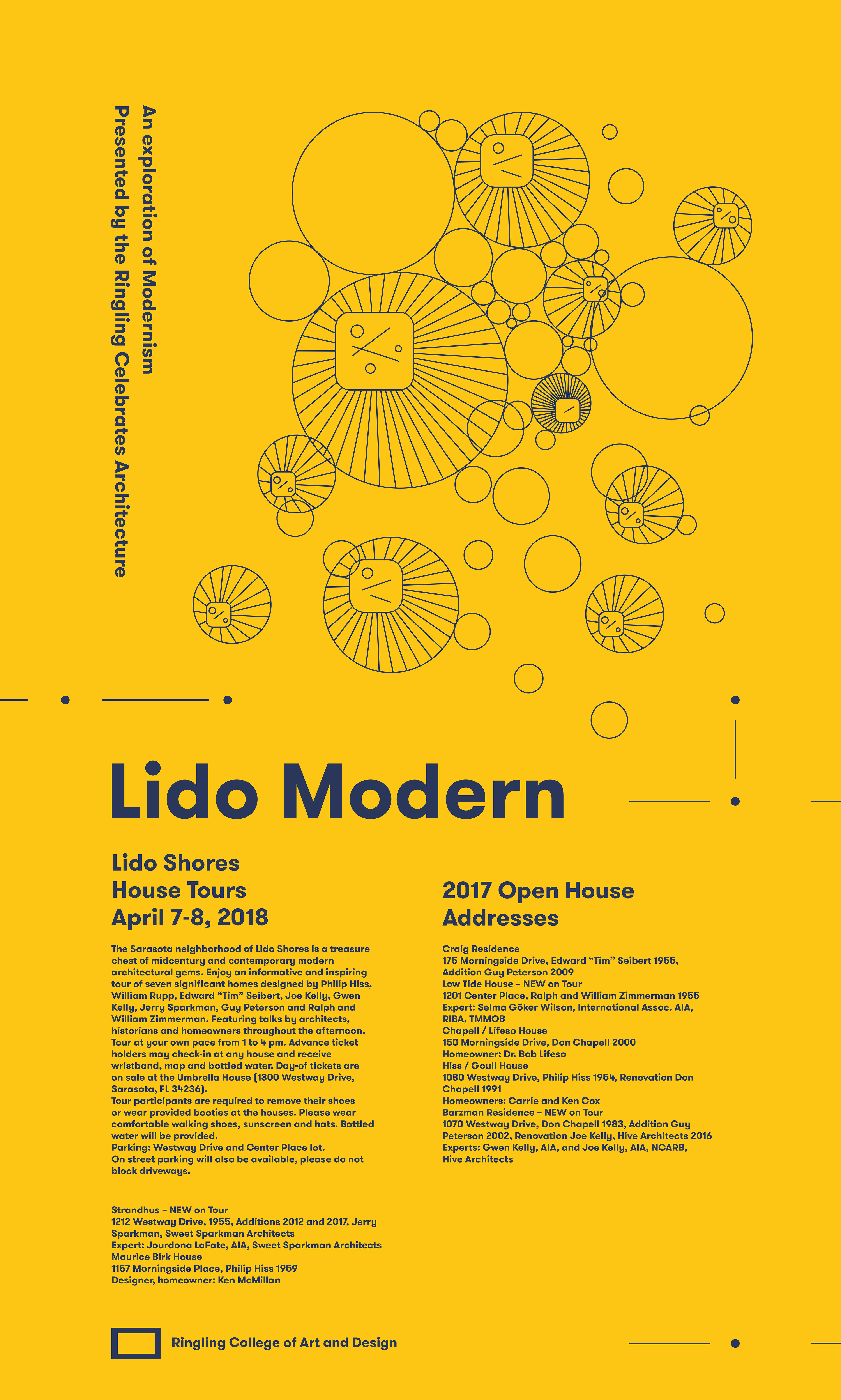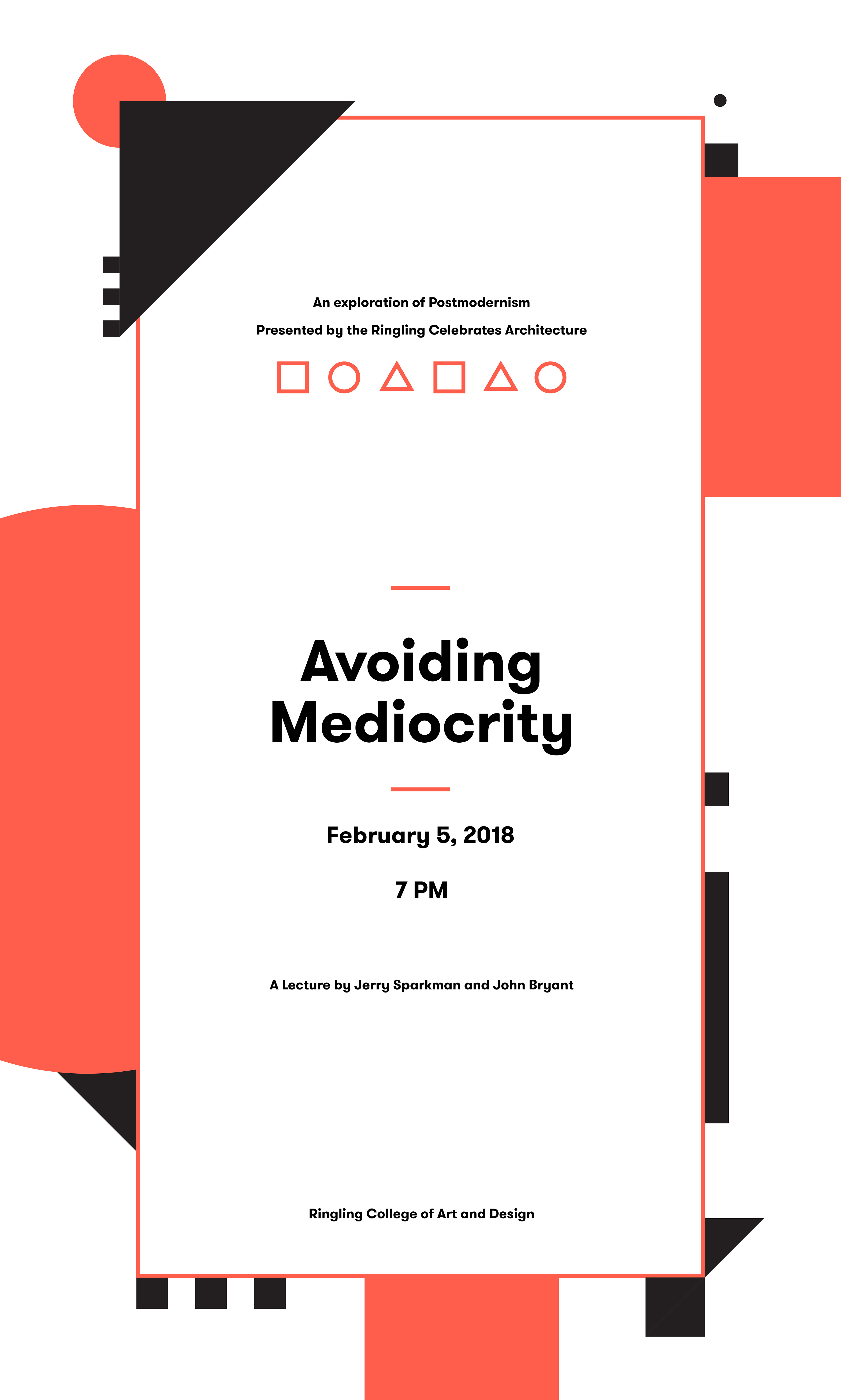 I chose the middle poster as my final pass. As it showed both clear patterns of a specific style with bold and easily recognizable content which was also producible within a layout theme.